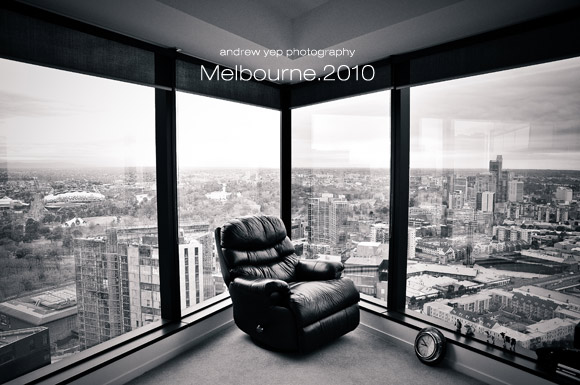 Down Under - Melbourne
Down Under again, and I must admit, I really like it here in Melbourne. Leisure city life, friendly people, good weather, and lots to shoot about for a photographer. Sounds like the perfect city to live huh? I think it is pretty damn good alright.
Photo above: The windows to Melbourne. 40th floor view, and I would just sit on the couch at night and look out into the beautiful city and lights... a very very good way to end a tiring day.
My view from Eureka Tower.
I could see as far as St. Kilda Beach.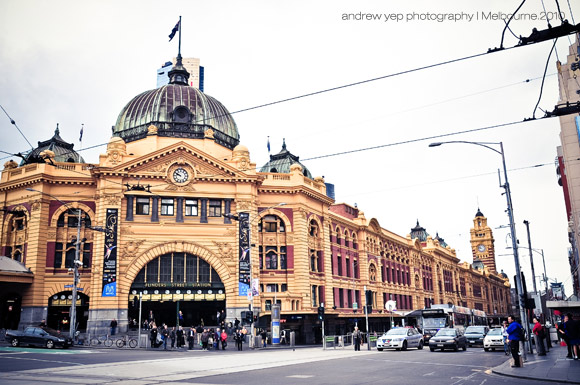 Flinders Street Station, it's just a short walking distance away from Eureka Tower.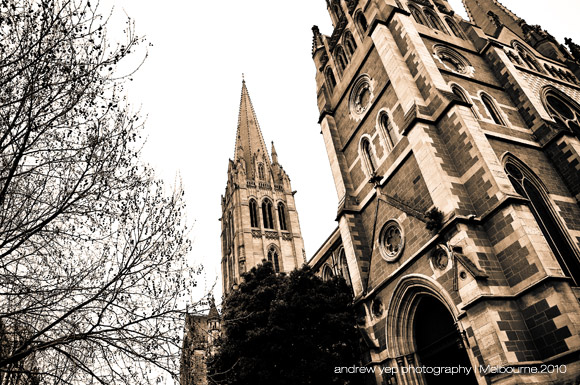 Cathedral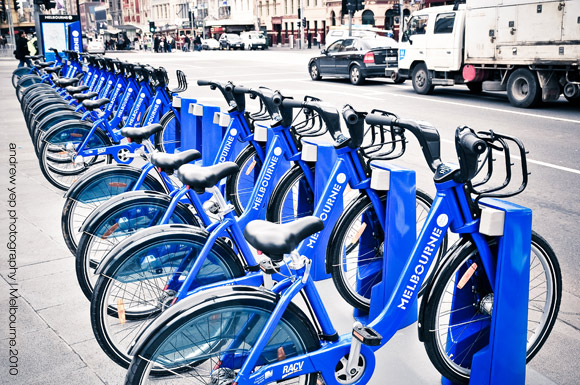 Public bicycle for rental, very very convenient.

Federation Square
I love the buildings in Melbourne. A very good blend of Heritage + modern architecture. We should definitely implement more of such concept in KL.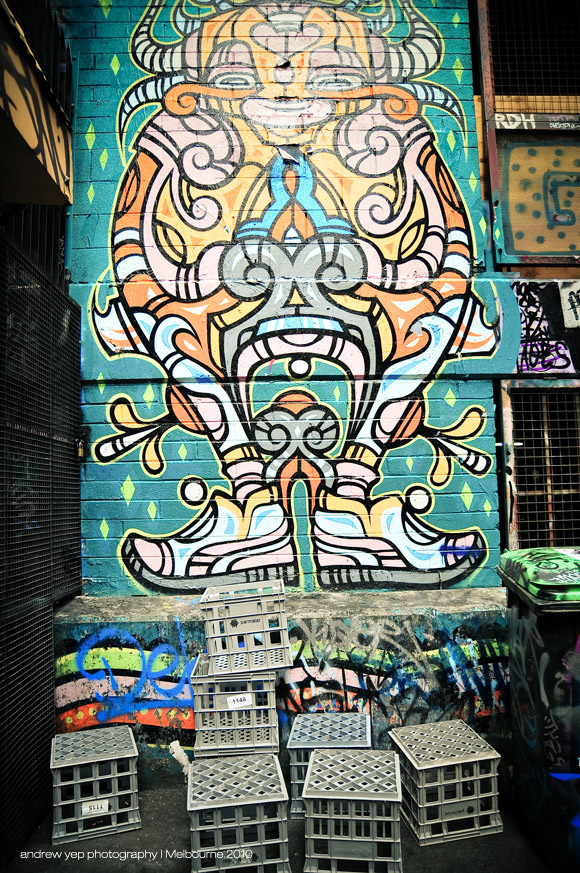 I love this place a lot. Lotsa very very cool graffiti art.

I'm gonna be crazy with graffiti shots for the next few pieces, please do excuse me.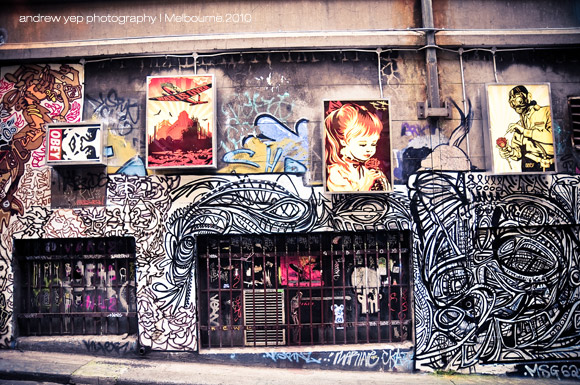 Nice park with beautiful tree... it makes for a good place to sleep. Look at the guy covering himself on the blue bench.
Royal Exhibition Building
City Circle Tram. Free city ride for tourists.
Windsor Hotel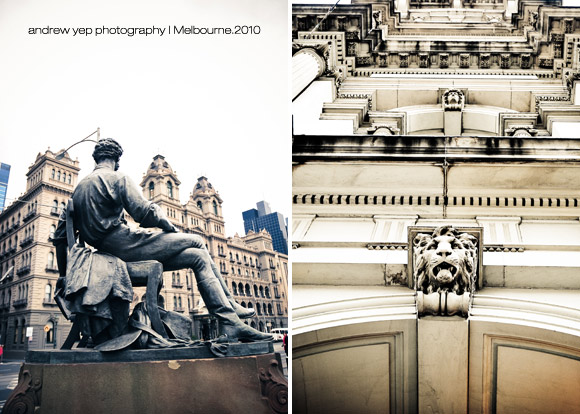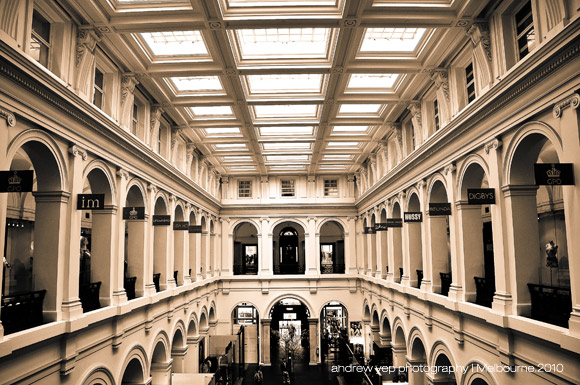 GPO (General Post Office) which has since been converted into a shopping mall. A good way to preserve the heritage buildings in your city, anywhere in the world!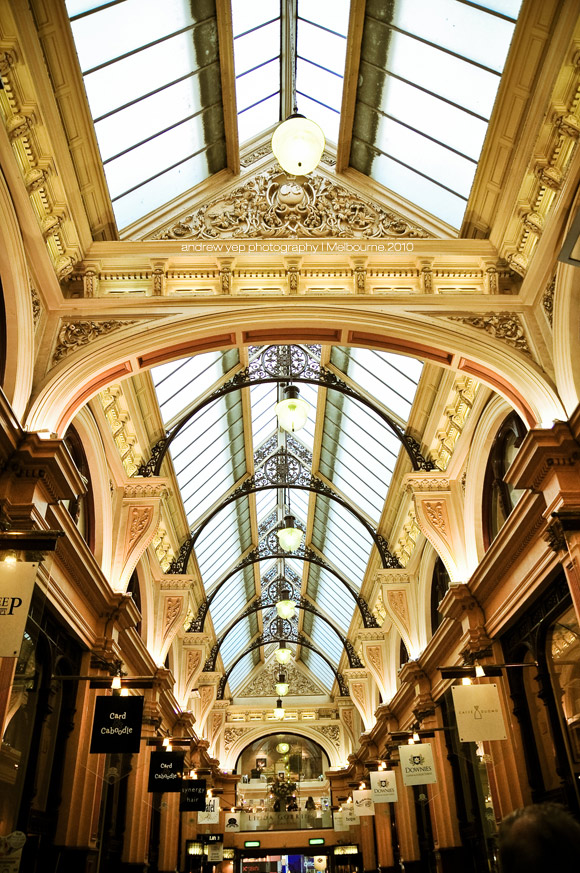 There are a lot of arcades like this.
Candy!
Lead Shot Factory. Another vintage building converted into shopping malls. Marvelous!
Melbourne's China Town
I love looking up into the skies in Melbourne.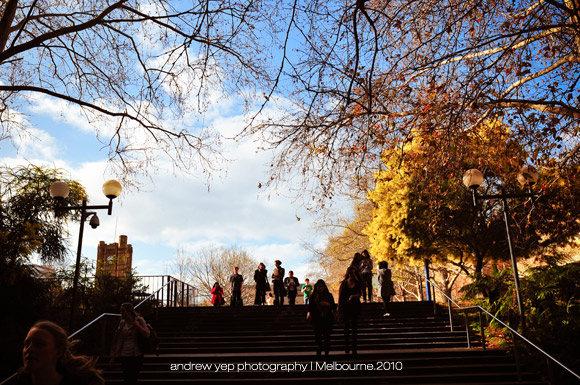 Ascending to Melbourne University.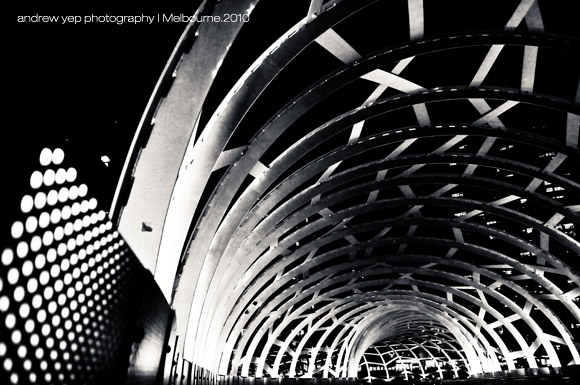 Dockland's Webb Bridge.
The night scene of Flinders Street Station across the Yarra river.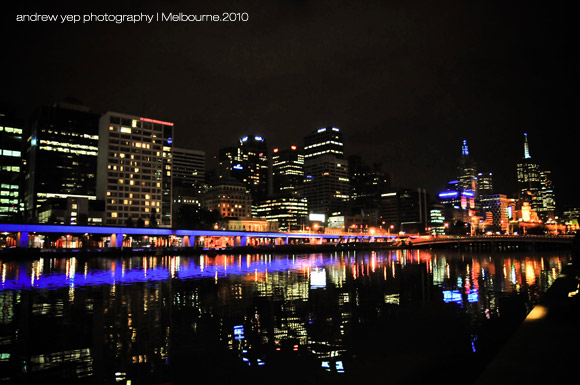 Melbourne's night scene by the Yarra river.
(L)Street art on the floor done by some bloody good street artist. (R) A thank you sign by the street artists.
Flowers.
Florist at Victoria Market.
Wild flowers by the seaside at Mornington Pier.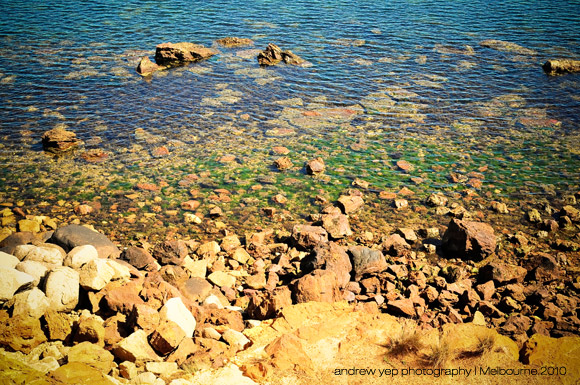 Crystal clear water at Mornington Pier.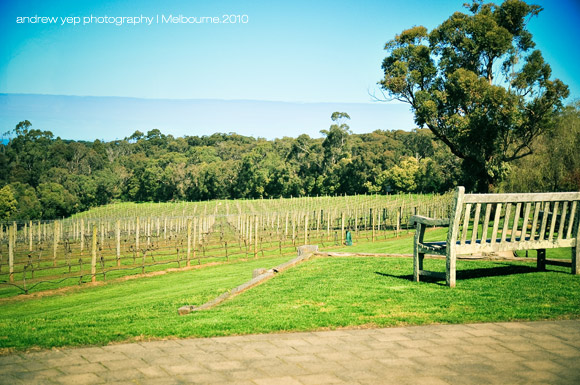 Vineyard. Next time I would want to see some leaves and grapes for real.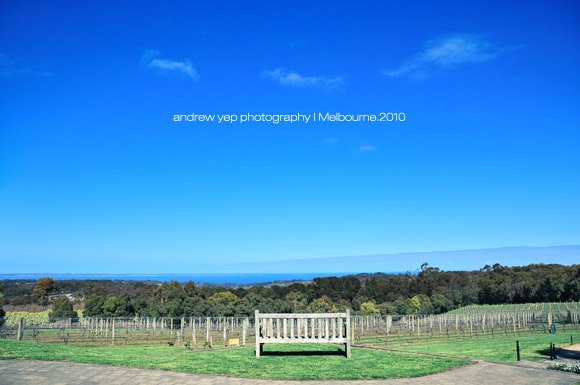 Nice tone of sky blue, fresh off the camera.
Max's, the restaurant at the vineyard.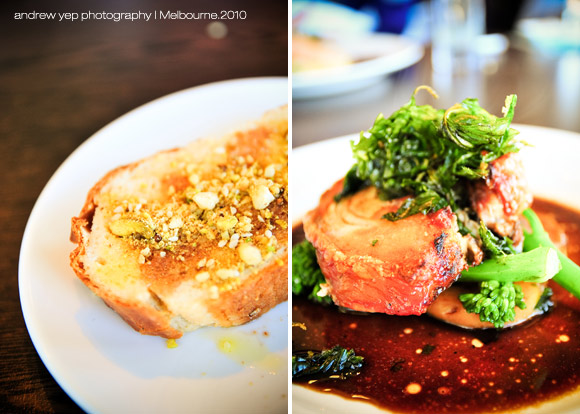 Dining at Max's. My very succulent roasted pork. Taste a bit like "Siew Yuk" with some vinegar based dressing. Thumbs up!
Lemon Lime & Bitters.
Ashcombe Maze.

Tunneling in the maze...
Lavender farm.
Inside the car...about to hop onto the ferry.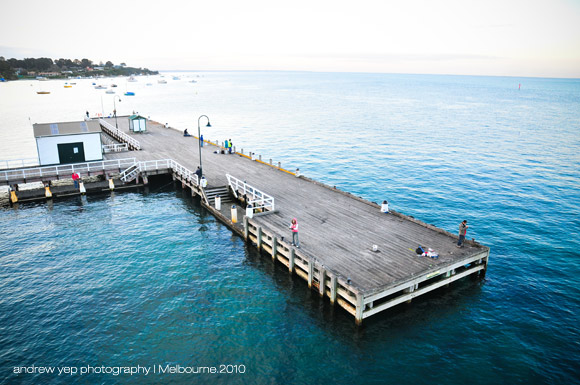 Freezing on top of the ferry with the strong gushing wind while shooting this.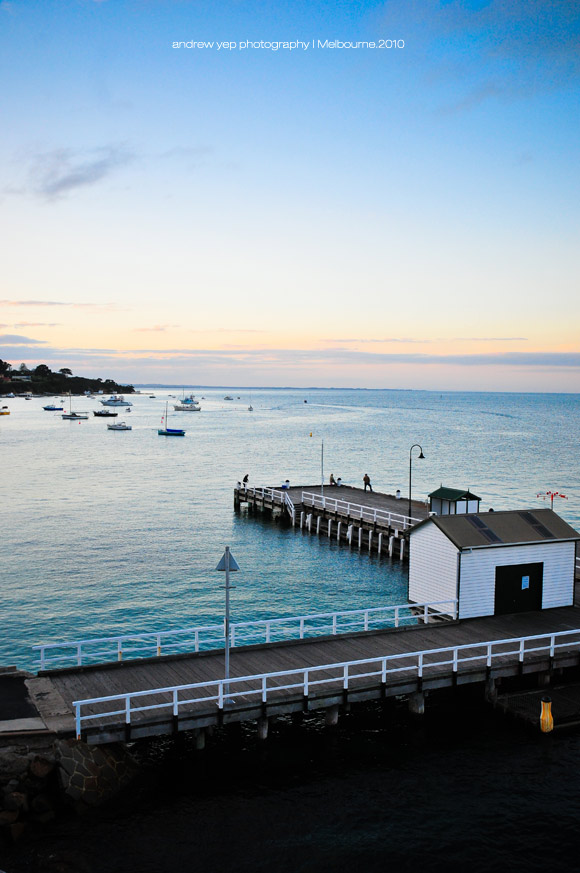 The view is really really fantastic.
Sunset
Italiano dining at Lygon Street.
Award winning Gelati at Lygon Street. A must try!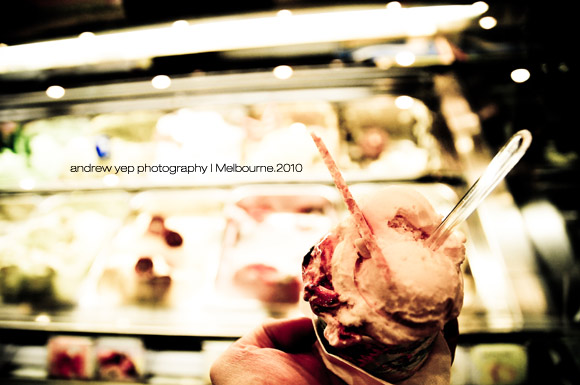 Mine...all mine!
Breakfast at the cafe.
My first ever Benedict egg. Cheese, egg, bacon and muffin. Just my kind of breakfast!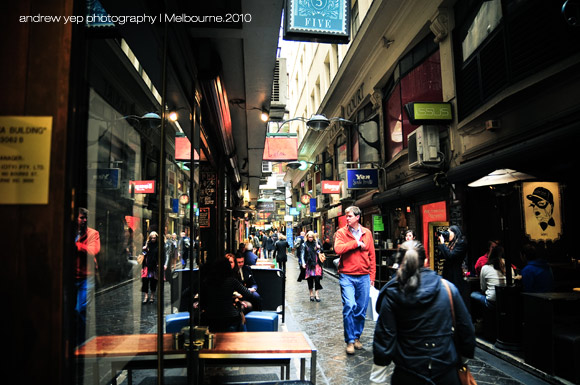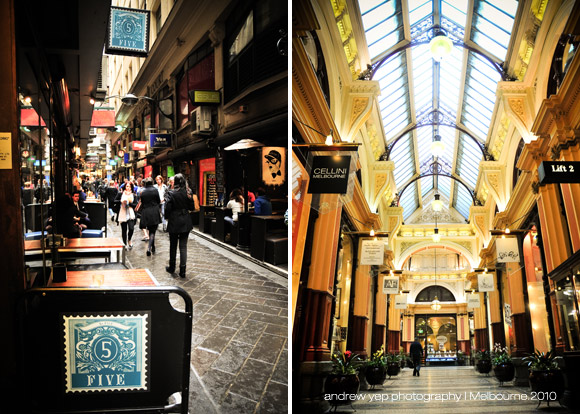 More street cafes and arcade.
These look delicious.
Unagi don with sashimi lunch!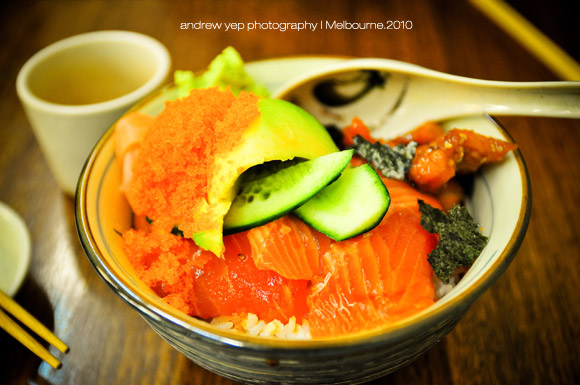 Salmon sashimi don.
Omelet roast pork rice! This is damn good!
Inside Victoria Market... the candy store.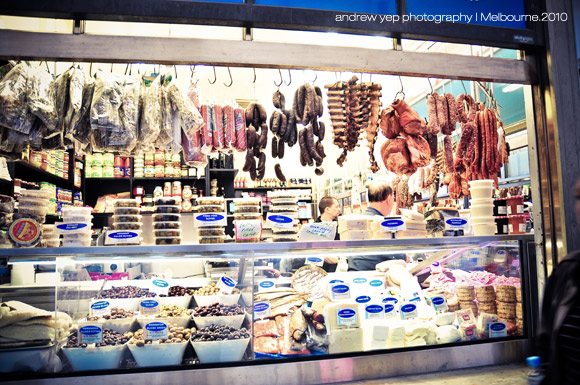 Butcher store.
Seafood & oysters.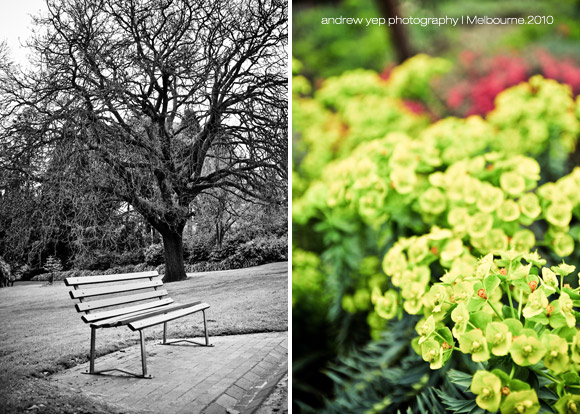 Royal Botanical garden.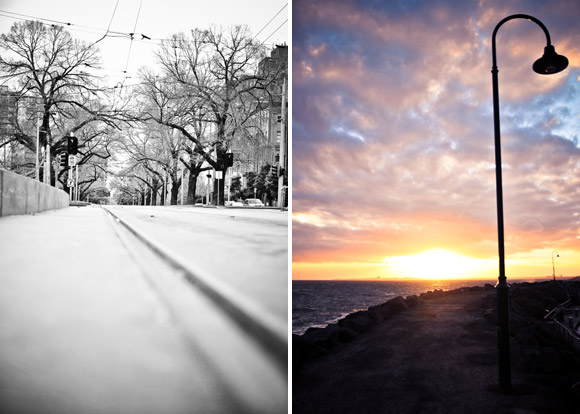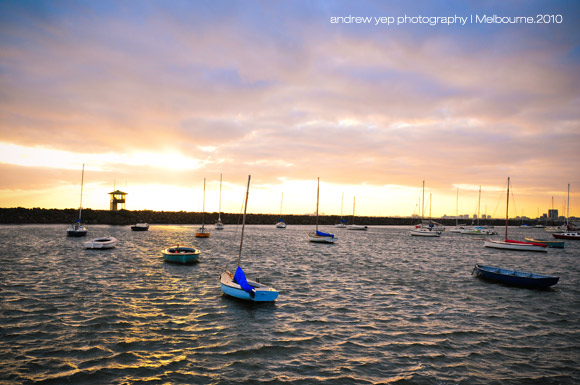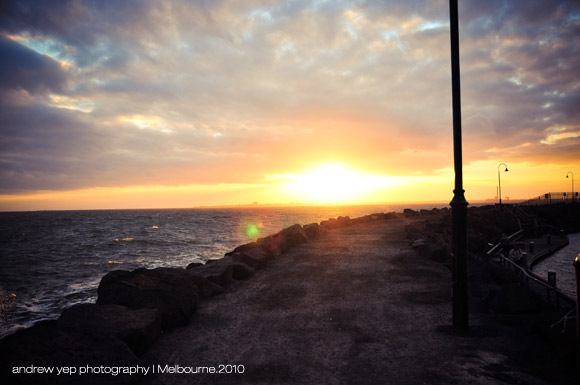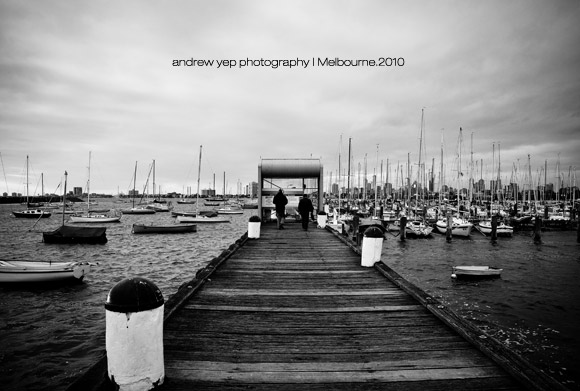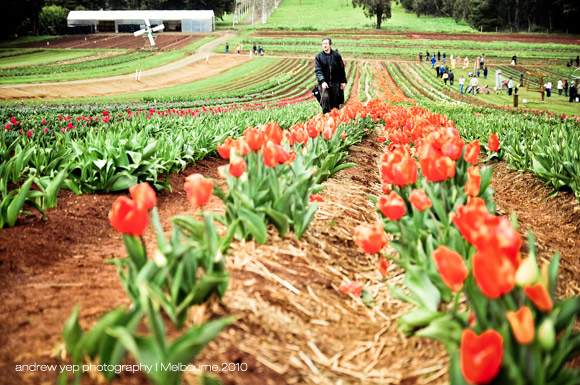 Tulip Festival...too bad they have only a few rows of Tulips. It was still early into the festival.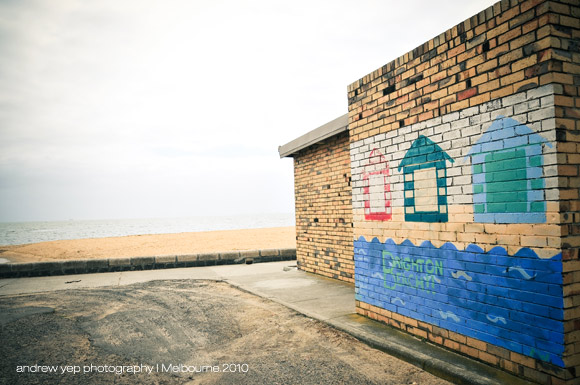 Brighton Beach.
The famous colourful boathouse at Brighton beach.
Sunset view from Eureka Tower's 88th floor.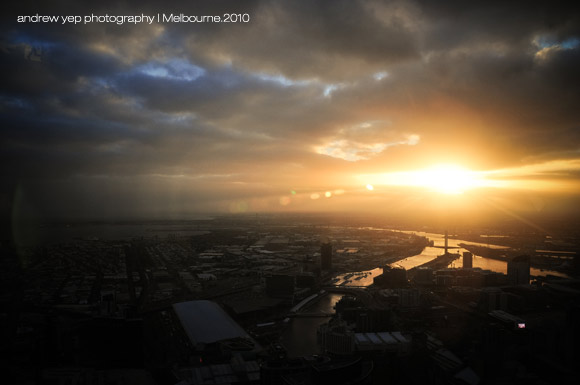 Goodbye Melbourne~