Reminiscence of Perth
I delved into my storage and found this series which was taken in 2009. My first time in Australia, and I was there with my sister and cousins to shoot Raymond's & Mona's pre-wedding photo shoot. Just like all my other travel, we travel a lot, from Perth City to Margaret River to Busselton. Some of these places are just awesome and packed with great scenery. Did I mention the weather was awesome too? Although it could get a little bit too chilly, especially at night.
*
The lead photo above shows Busselton Jetty, about 3 hours drive from Perth city.
A small shop tucked away in the lanes of Perth's China town.
Grocery shopping... Yes, you can find Indo-Mie mee goreng and other Asian stuff here in China town.

The night view of Perth from Kings Park.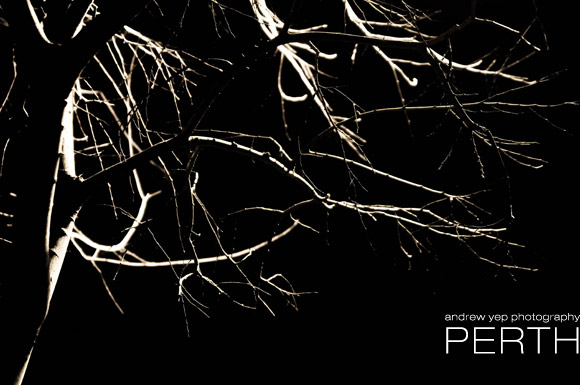 Autumn...It was the season of falling leaves in Perth.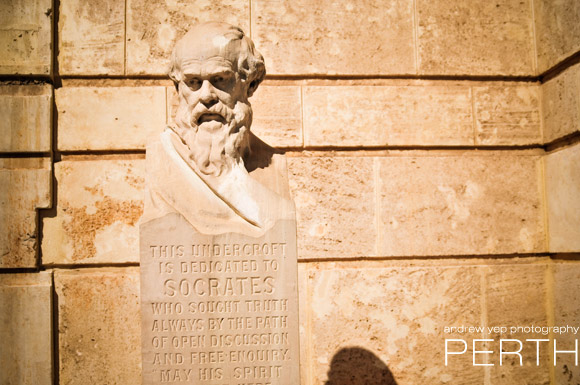 I found the great Socrates here at the University of Western Australia.
UWA is a very beautiful University with lots of amazing architecture.
Cotteslow beach, one of the most popular beach around.

B.I.T.C.H.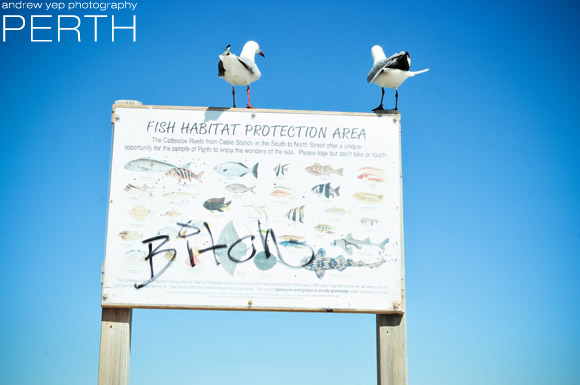 Postcards anyone?
Hungary Jack or better known as Burger King back home. But this was packed with pork bacon! Awesome!
"You will be photographed" I already did!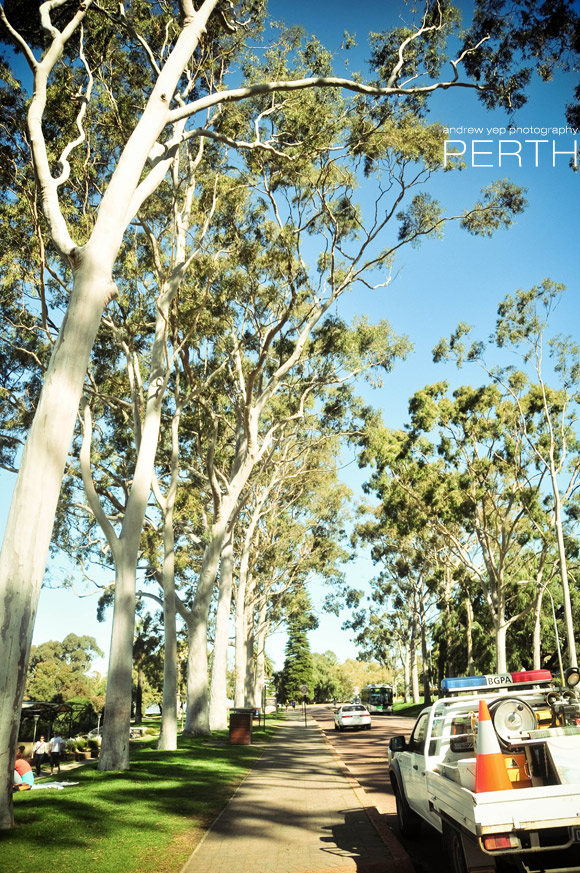 The amazingly tall trees at Kings Park.
Me and the view of the city of Perth.
Flowers like these are all over Kings Park.
Me and my favourite shades.

Shopping in the City. Mona and Burberry.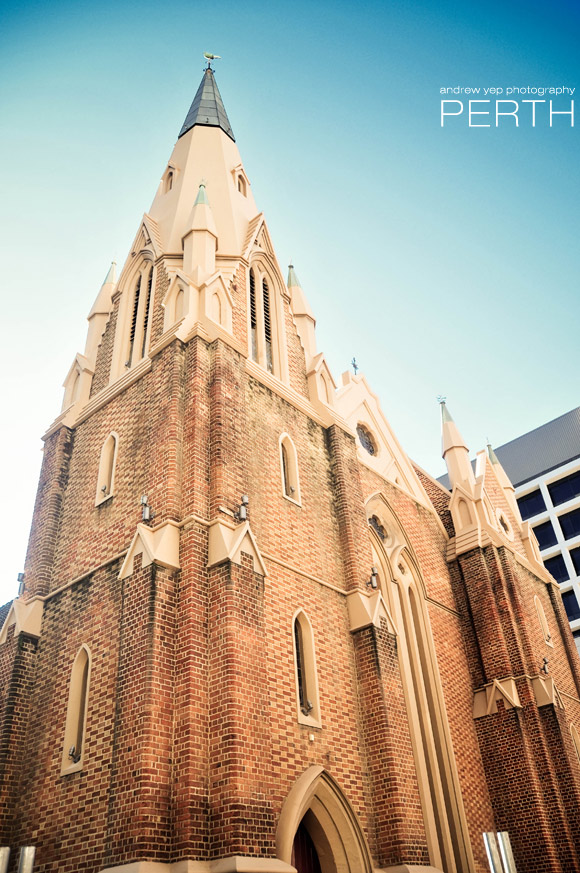 This looks like a church or cathedral. I'm not so sure, maybe not, cause I don't see any cross but it's a damn cool building in the middle of the modern City.
Party pills and bongs?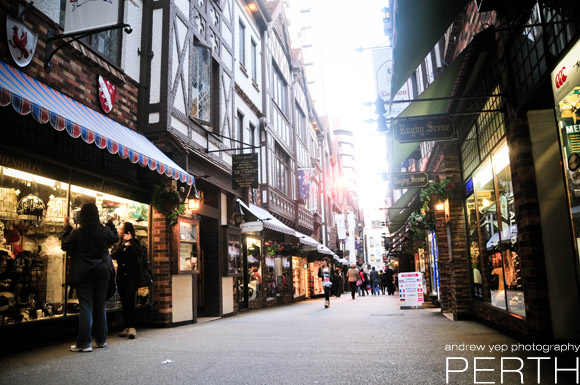 London Court, a shopping arcade in the central business district in Perth.
Hot dogs stall by the road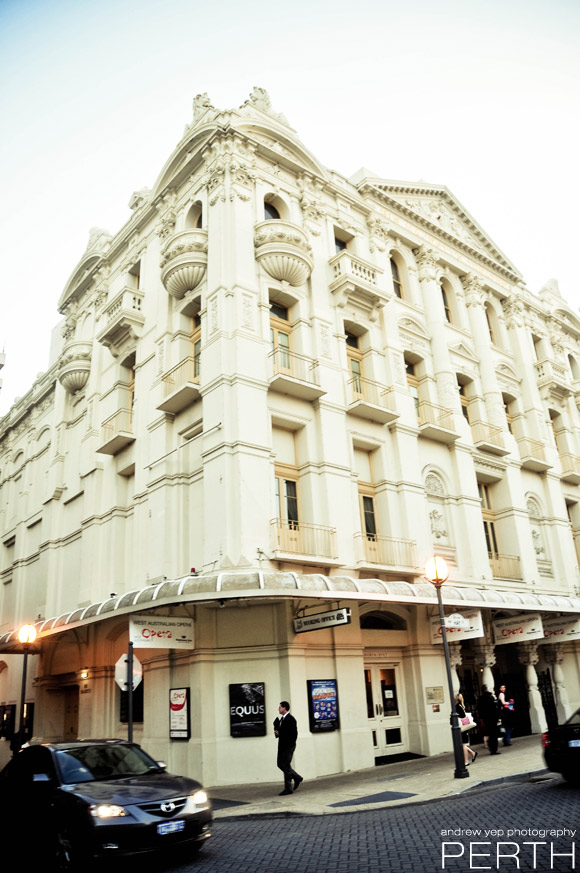 Another beautiful building in the city.

A park near Burswood Entertainment complex which houses the casino, hotel and nightclubs.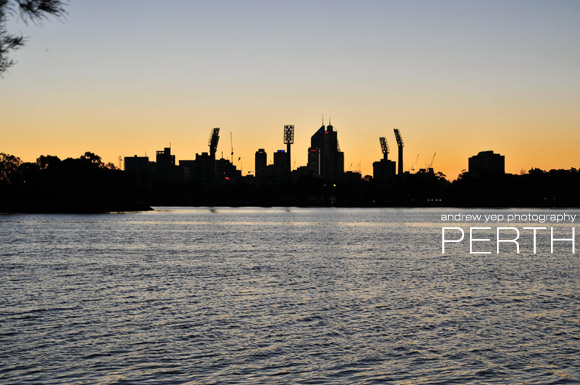 Dust at Burswood.
The spaceship like Swan Bell Tower.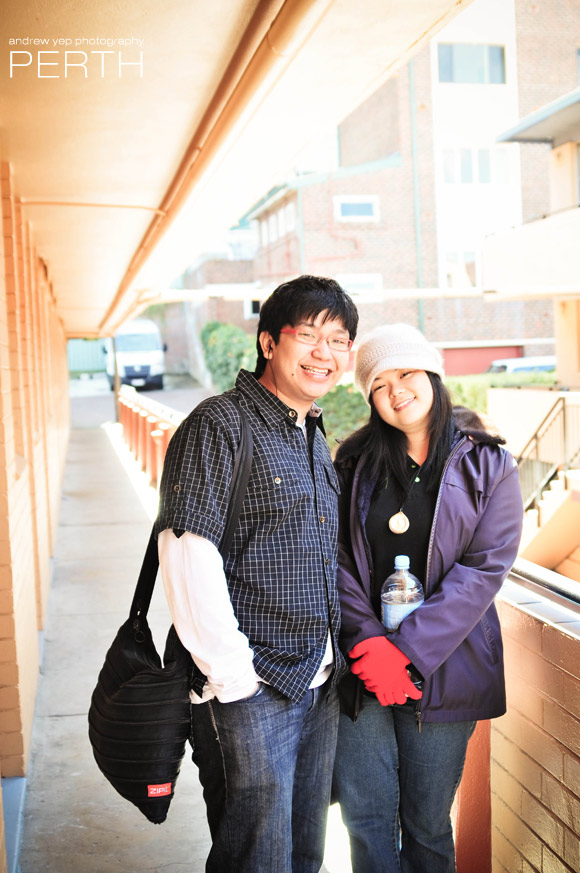 My sister and cousin brother at our hotel.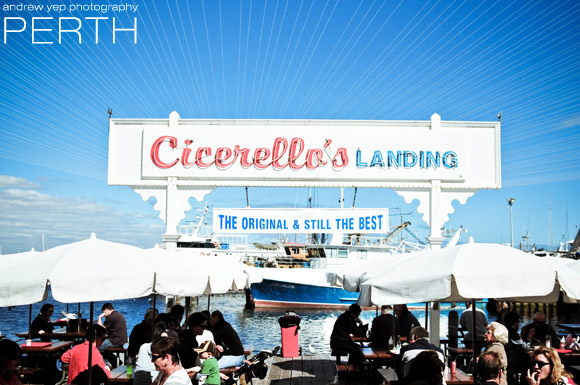 Cicerello's Landing at Fremantle. The best fish and chips ever!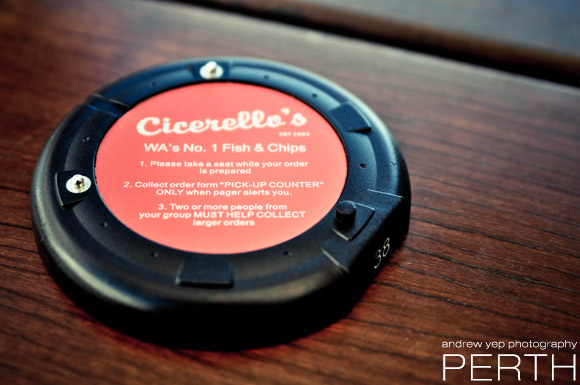 This thing beeps when your order is done. Please read the instructions for more information. haha...
Seafood platter...Yum yum.

The food were so good and fresh that even the seagulls were dining here.
Having a meal by the sea is always good.
The seaside on the other side of Fremantle.
It was pretty cold and chilling out there but this guy is topless reading by the beach. Cool!
Public toilet.
One of the many Dome cafes here.
This place's roast duck rocks!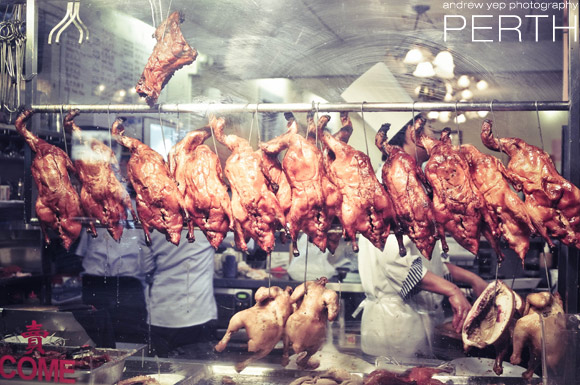 Roast ducks...yum yum...
Petrol pump.
Highway stop, fields of wild flowers!

Mona & Raymond going gaga over the yellow wild flowers.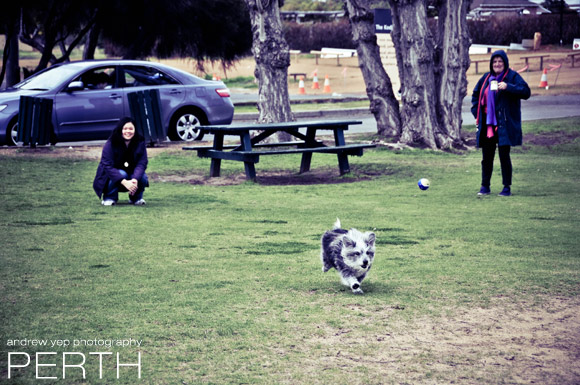 Lovely lady with his lovely dog.
Albany, a very chilly town by the sea.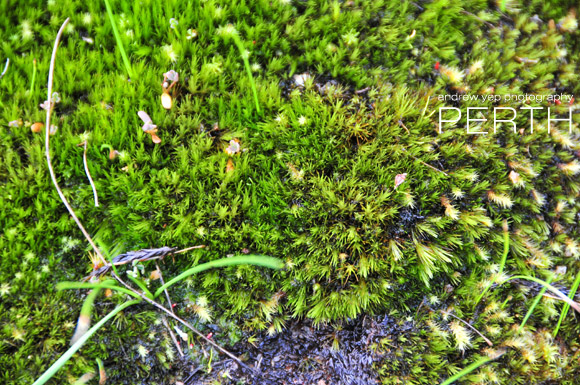 Albany, famous for its Wind Farm Walk.
The wind was very very strong here...

The wind turbines at the Albany wind farm.
The Torndirrup National Park, famous for its 'Gap' and 'Natural bridge' rock formation.
This is the place they called 'the end of antarctica'. This part of Australia and the Antarctica was separated millions of years ago.
Kungfu fighting!
It's all rocks, rocks and rocks here.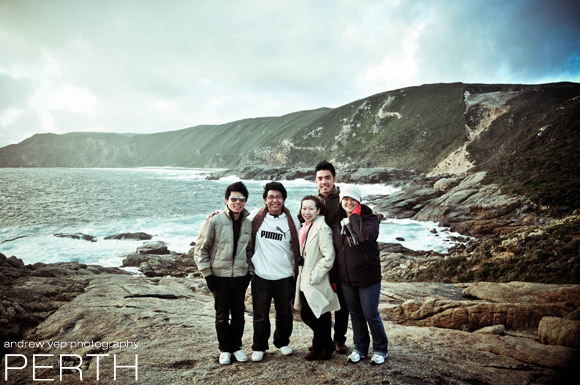 One and only group photo from our Perth trip.
Rainbow can be easily spotted here.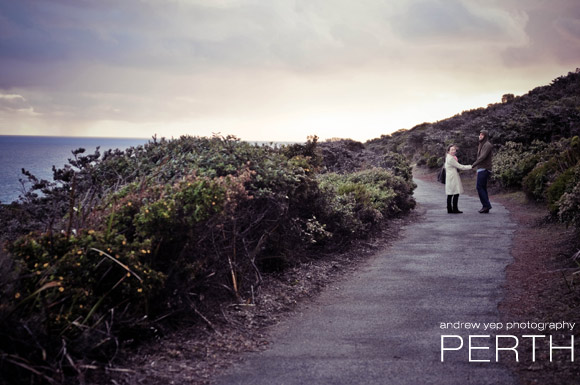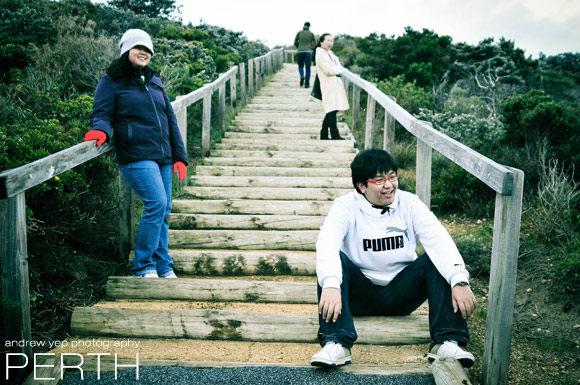 The source of the black angus beef perhaps.

Regretted that I didn't have this frozen coke at McDonald's.
Dog rock.
Kangaroo...have to pay to see this fella. This was something like a petting zoo.
Pretty cool sign for you and your dog.
A tree with sakura look-a-like flowers.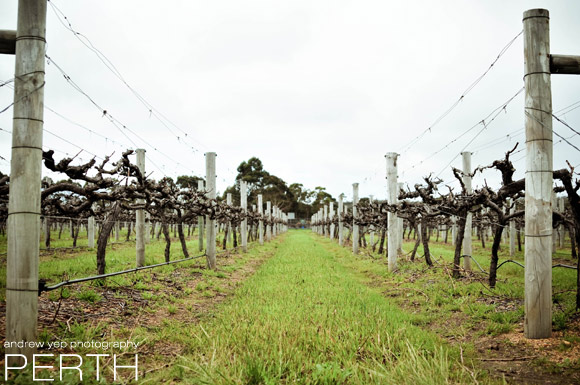 The wine yard in autumn.
Counting sheep...