Graffito | The Wall of Life

Model: Nicole, Sherrina, KO;
Lighting Assistant: OnnYee ;
Digital Photographers: Kok Wai & Chee Heng
;
Analog Photographers: Eddy Fun, JC Tang


This project turned out to be a big fun, with lots of friends joining in. And it became quite happening and messy halfway through the shoot! We have lighting assistant who turned into photographer and even modeling for the shoot. Then, our other photographers who turned themselves into models.


It was quite an adventure too, we went down the drain, nearly fell into the river, have to shoot under hot streaked sun and showered by drizzles. But at the end, it was all good fun!
Thank you everyone!!!
Our first model,

ah KO,

very cool and full of character.

Her name derived from the word 'Knock Out', and I have no idea why :P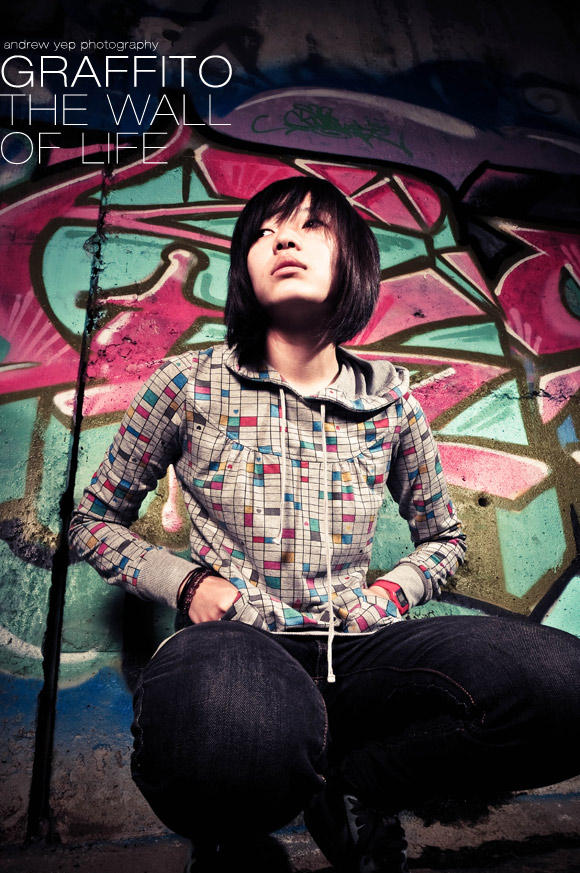 Sherrina, the bubbly and sporty one. This one in conjunction with the World Cup 2010!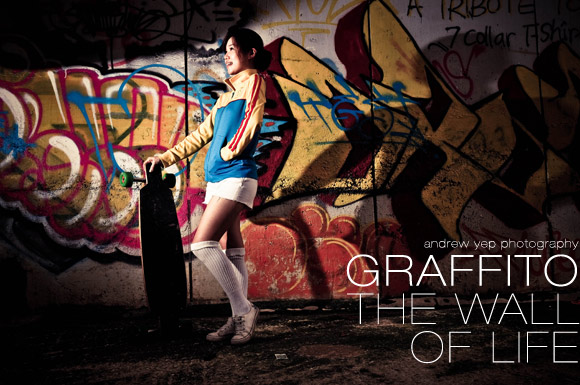 Skatergirl~


This is Nicole; we tried to make her jump a lot and fling her hair a lot!
Here is one of the photographer Chee Heng, trying to do his best for a jump with his towel~
Clive here, with a good jump!
Our supposedly lighting assistant, Onn Yee who did her fair share of modeling on that day.