A Weekend in the Town of Rain and the Charcoal Factory
Kuala Sepetang + Taiping + Maxwell Hill

First, I would like to thanks Sherrina and Behn for planning and making this trip such a success, tending to every needs from the accommodation and the itinerary across both days. Thumbs up to both of you!

We were very fortunate that there was no rain at the charcoal factory. The morning sunlight was strong and beautiful, giving us beautiful rays on our subjects. The charcoal factory is definitely the highlight of the trip, and we went to other places such as Taiping town and Maxwell Hill (aka Bukit Larut) as well. We didn't do too much town hopping, just going around town for food. And the jeep ride up the Maxwell Hill was really a first time for me, and I am not sure if I would like another trip up the hill. 20 minutes up the hill, and there was nothing much up the hill besides the cool weather. And there was no tulip as well since we have just missed the blooming season.

Two days of sleep with the sleeping bag on the floor, that's what a photographer must go through to get good photos! Well, I guess it was all worth it and it was fun hanging out with lads as usual!


Charcoal Factory, Kuala Sepetang
Here, I will start with the photos from the charcoal factory since this was the most interesting place.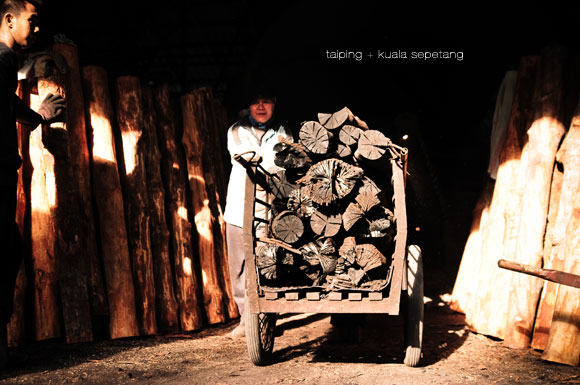 Fishing Village + Mangrove Forest, Kuala Sepetang
After the charcoal factory visit, we went to have breakfast at the nearby town. A flavorful of curry noodle with fresh prawns for breakfast, a recommendation from the local. Next, we went to hit a fishing village nearby and the mangrove forest located a few miles away from the town.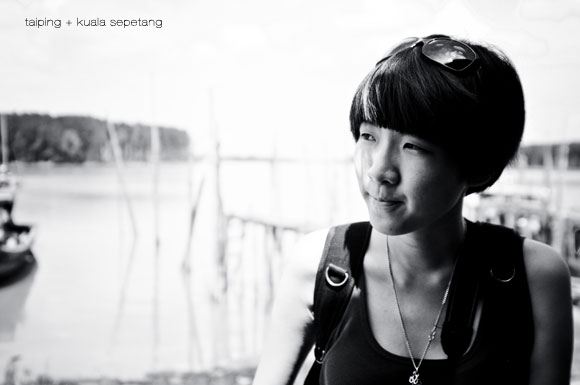 Maxwell Hill, Taiping
A 20 minutes ride of ascendancy up the Maxwell Hill, aka Bukit Larut in a RM6 jeep ride, made many of us wanting to get off after just 5 minutes. It was not the most comfortable of ride but the cool air made things better as we go higher up the hill. We were kinda stuck up on the hill for a few hours cos there was not enough jeep to bring us down. It was about noon, when we descend the hill.