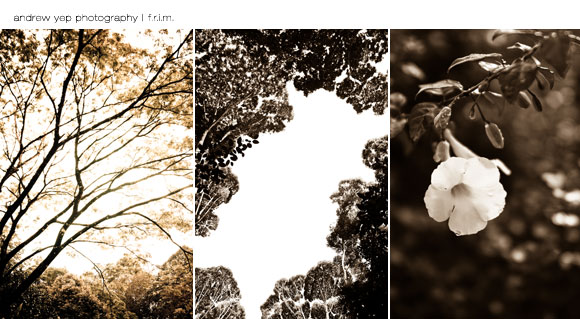 F.R.I.M. |

Forest Research Institute Malaysia

FRIM was totally different from what I have in mind. I sort of imagined this placed to just filled with lots of tall trees with canopies over the top, jungle track all the way in, and streams of brooks here and there. But instead I found something bigger! A long tarred road leading into the heart of reserved forest, and there were many stops, information facilities, living quarters, and even a school inside. It was much bigger than what I have in mind.

Started our day early, just before eight, wanting to catch the morning light. It was a day of forest and leaves.